Among us has been trending since the whole lockdown, like everyone needs a guy to suspect on! After destroying many friendships and relations, Among Us back with a new update. Apart from the gameplay, Among us has a big fan base, and with a huge fan base comes a lot of creativity; with recent news, a fan made a version of Among us single player has been trending for a while – Let's talk about it.
Among Us Single Player
If you are bored of playing Among us multiplayer, you should try the new Single-player. A new fan-made version made by KlopityL has brought the attention of all the Among Us fans. Well, it's a single player modification, so you can notice the changes that have been made. 
Also Read | Red Dead online standalone is finally released with a cheap price ? 
What is different in Among Us Single Player
Since Among Us a single player is not an official development by Innerslot, You should not expect it to have all the features we have in the original game. The first perk would be that you will be the Imposter every time, and you have to kill the AI crewmates; well, if you think it's easy, you should try! 
These kinds of developments are majorly removed due to copyright issues, but this is still intact; we guess that even the inner sloth team is also enjoying. 
You can play the Among Us single-player game here.
Also Read | Is Among Us bad for kids ? Check out all the psychological approach.
Among us Spin-off Horror
Another Among us fan made a new version of the game, Among us Spin-off Horror, where you will be an investigator, and you have to investigate the death of Your Crewmate. Isn't it fun? Like you can act like Sherlock Holmes for the cute little Crewmates! Tokaint, the developer of this fan-made version of Among us, said in his latest video, "I made a game for lonely people – the new Among us single player."  
Tokaint's Twitter Announcement
This video was crazy! "Among You" #Amongus, but it's a horror game! Go watch the video! (Non-Profit) Just a fun project 🙂

It was made in 32 hours with @Clickteam Fusion 2.5https://t.co/d7wlcoYN0X pic.twitter.com/4Ph1EgDys2

— Tokaint (@Tokaint) October 31, 2020
Also Read | Among Us Zombie mode is now live!
How to play the Among us Single Player Spin-off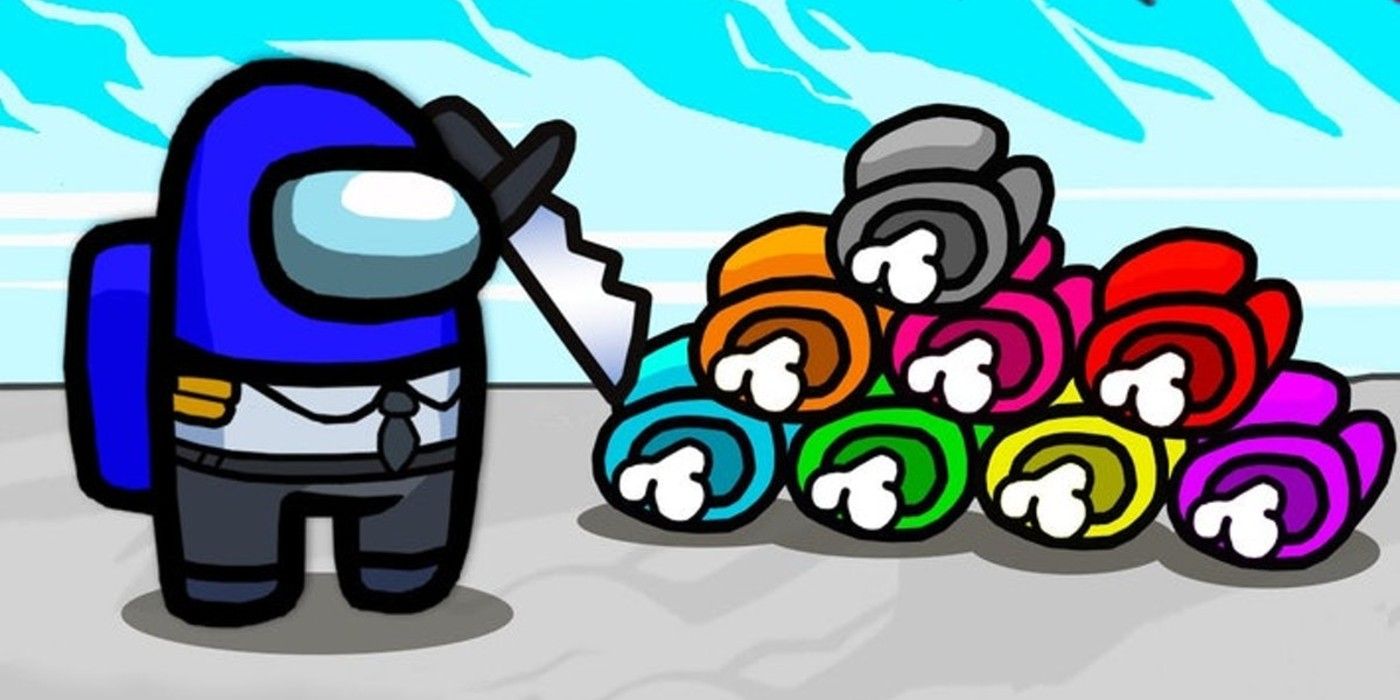 Well, like the KlopityL single-player version is available for everyone online. Tokaint's single-player version is yet to be released; he said in his video that he would release the game as a full legit game in collaboration with Innersloth. A game which took him almost 48 hours non stop to develop and present for him should be in a development state. Many technical things happen behind, so we don't think of expecting the game pretty soon.
Until then, let's go and try our luck to be an Imposter and get kicked in the first attempt.
Read more: When is GTA 6 releasing ? All the Latest updates. 
Read more: GTA online weekly updates – every update you need to know!