Forza Series is a Racing simulation game, if you are playing of Xbox you will be using Console and If you are playing on PC then, Well, Let's just move ahead. With such an High graphic game you would love to have a real life experience with the game, not just by increasing you might need a outer source to make you feel like you are in the cockpit of the Car. So, here we are with Steering wheel for Forza Horizon 4. 
Top 6 steering wheels for PC and Xbox both, which you can use it for maximum real life feels!
Steering Wheel for Forza Horizon 4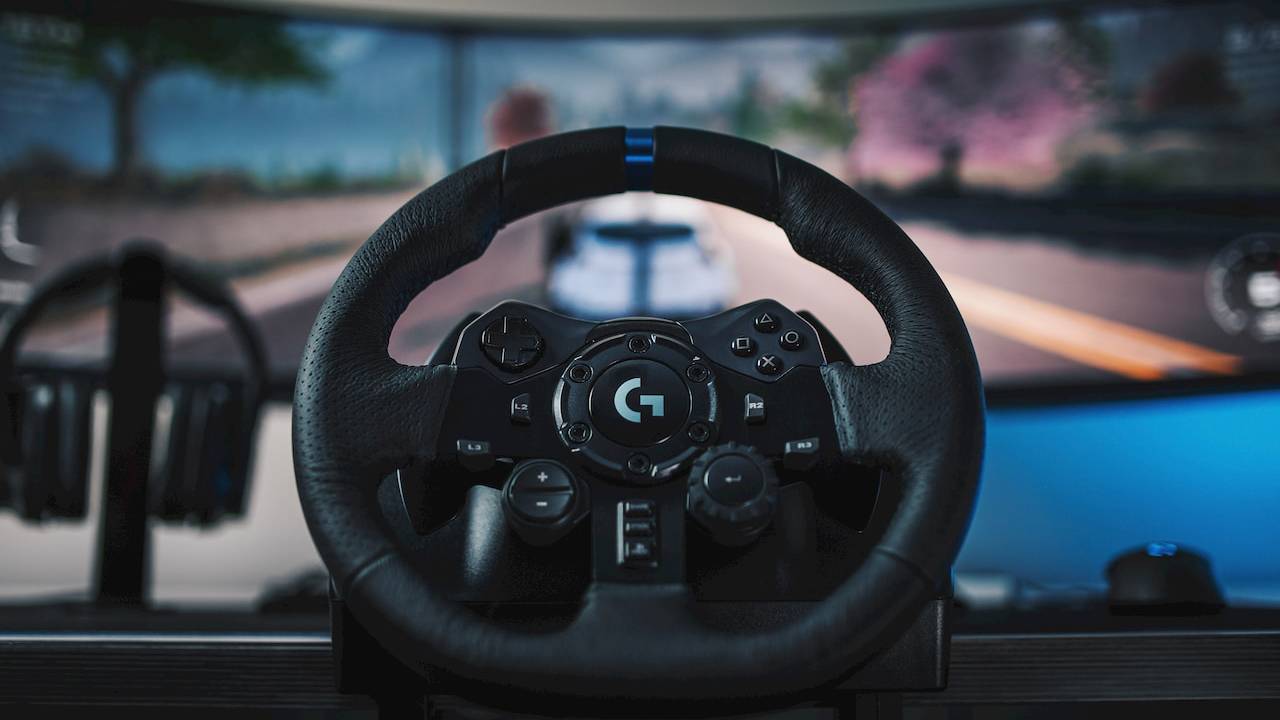 G923 Driving Force is  the next generation of racing wheels. The award-winning Logitech G design is reengineered to dial into your game physics, delivering unprecedented realism. Feel the pistons pumping, the gravel crunching, and every shift, drift, and hairpin turn like never before
Also Read | How to play happy wheels online?
G920 Driving Force is the definitive sim racing wheel for the latest Xbox One and PC titles. With realistic dual-motor force feedback and helical gearing for quiet, smooth steering. On-wheel controls and paddle shifters are easy to access so you can make crisp, precise gear transitions. The separate pedal unit gives you natural, responsive control, with a nonlinear brake pedal that mimics the feel of high-performance vehicles. Driving Force is built for comfort and durability with hand-stitched leather and stainless steel components. Built-in clamps and bolt points keeps Driving Force mounted securely to a table or racing rig, minimizing shifting or wobbling during aggressive maneuvers.
Also Read | What is Shrouds CSGO and Valorant settings?
With the Ferrari 458 Spider, Thrustmaster is making it possible for everyone to have a realistic wheel to use in racing games on Xbox One, allowing gamers to experience an unrivaled driving experience and all of the fun and excitement racing games provide, without the need to invest time to master a Force Feedback wheel.
Also Read | Forza Horizon 4 system requirements – All you need to know about!
This is an entry-level Force Feedback wheel for Xbox One, but that doesn't mean a disappointing experience – far from it. It means you get the feel of an arcade cabinet in your home, access to advanced features in your racing games that were previously denied to you, and you get a feel for what it's like to drive a car.
Fanatec's wares may be the most expensive on this list. Still, their newer, relatively lower-priced offering is stunning and leaves the competition in the dust in terms of Force Feedback strength and attention to detail. This wheelbase is compatible with Xbox One and PC, and even PS4, so the money you could have spent on multiple units can instead go on superior build quality.
Also Read | How to sell cars in Forza Horizon 4?
Fanatec Forza Motorsport racing wheel and pedals: Link to buy.
If you are financially deprived, then Fanatec's ClubSport range is simply the best you can get. We're talking about gear that's comparable to that on real racing cars. There are many different accessories and wheel rims you can buy, so we've singled out this bundle – the Fanatec Forza Motorsport Racing Wheels and Pedals – as our choice for a top-of-the-range bundle.
Also Read | How to change season in Forza Horizon 4?
 Wheel cam Gameplay
Read more: How to get Backstage Passes in Forza Horizon 4 ?
Read more: Among Us Zombie Mode – New update in Among Us !