There is a Dream of every First-person shooter player to become the best Aimer like Shroud. Especially CSGO and Valorant fans, they want to know what is Shrouds CSGO settings or What is Shrouds Valorant Settings.
Like, every other famous Esports Athlete, We will cover yours and our favorite Shroud's in game settings!
Shrouds CSGO settings
Being a CS: GO, player, Almost every player wants to know  Shroud's Secret of his best aim at CS:GO.
Also Read | Valorant Tips and Tricks for Beginners. Full guide!
As there are a bunch of settings to go through but we will only tell what every CS:GO players wants to know.
Display setting: 1920 x 1080.
Aspect Ratio: 16:9.
Vsync: Disabled.
Field of View: 68.
Shroud's Mouse settings in CS:GO.
DPI: 400
EDPI: 1000
Polling Rate: 1000Hz
Game Sensitivity: 2.5
Windows Sensitivity: 6
Zoom/Scope Sensitivity: 1
For CS:GO crosshair settings He uses.
Crosshair style – 4
Size to – 3.5
Thickness to – 1.5
Gap – negative 2.
He uses mouse wheel for jump and He also has dozens of keybinds shortcut to buy certain weapons and utilities for CS:GO. Here are the keybinds for his Slot settings.
From Slot1- Slot5: He uses 1 to 5 number buttons.
Slot6- Slot8: He uses C-Z buttons.
  Slot9 and slot10: He uses 9 for Slot 9 and spacebar for Slot10.
Also Read | Who is Shrouds girlfriend? What is Bnans real name?
Shrouds Valorant Settings?
As popular since launching many streamers out there plays Valorant, and shroud is also playing Valorant a lot Right now.
Shroud plays with a Custom Graphics Setting:
Material quality- High
Textures quality- High
Details quality- High
UI quality- Low
Distortion-  Off
Vignette- Off
Shadows- Off
V-sync- Disabled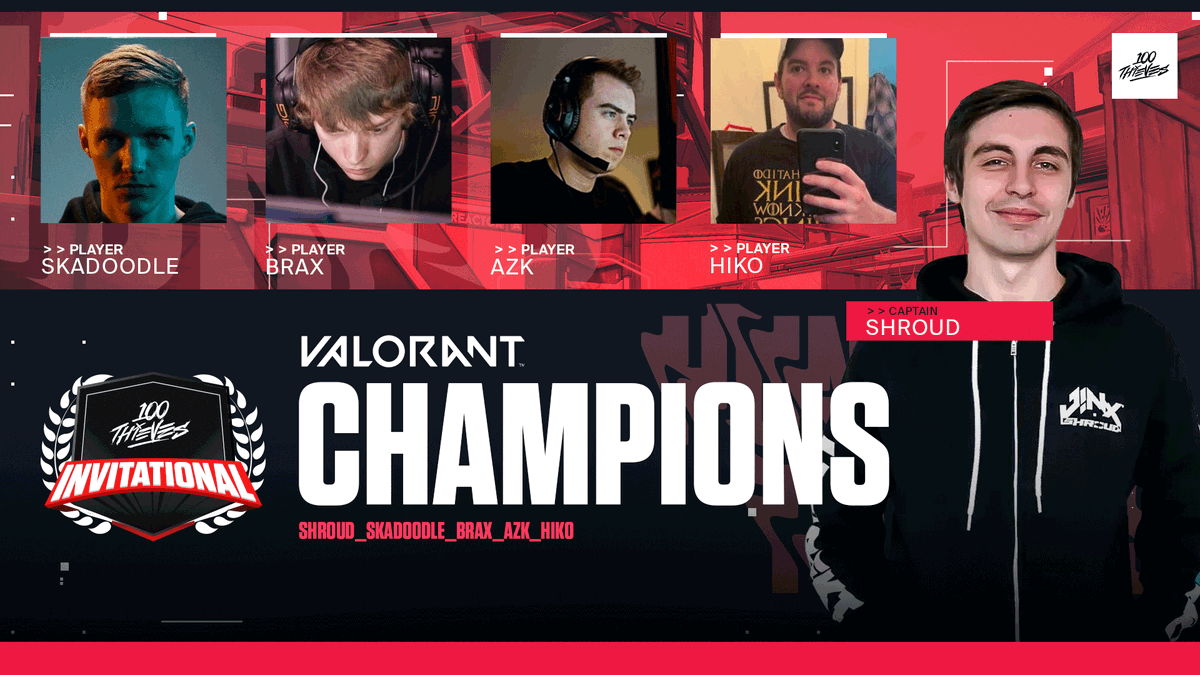 Also Read | Valorant Battle Royale mode: new update features Batlle Royale mode in Valorant
Mouse Setting for valorant.
DPI: 450
EDPI: 351
Polling Rate: 1000Hz
Game Sensitivity: 0.78
Windows Sensitivity: 6
Zoom/Scope Sensitivity: 1
 Crosshair values he sets :
Colour: Cyan
Outlines: Off
Center Dot: Off
Inner Lines: 1/8/2/3
Outer Lines: 0/0/0/0
Movement/Firing Error: Off
As in CS:GO we have a Console commands to bind mouse wheel but we can't do that in Valorant so Shroud uses mouse wheel down to jump. For using object he uses F and For ultimate Ability he uses X.
Read more: Top 10 CSGO players of all time.
Read more: The match behind CSGO to Valorant mouse sensitivity converter.