If you are a true Forza Horizon 4 fan, then you might know about the Goliath. The Goliath event is the last race that unlocks many rewards and cars; the "Reaping the rewards" achievement requires you to complete a race or more laps at the Goliath in a Forza Edition car. lets find out How to Unlock the Goliath in Forza Horizon 4?
How to unlock the Goliath Race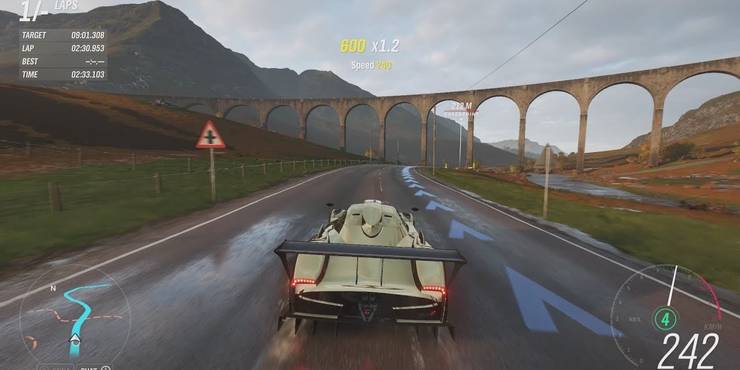 Before starting the hunt for the Goliath race, you must find out your current Forza horizon level.
Go to 

Horizon life

Select 

the Road Racing

 series and check your 

level.
At level 20, The Forza Horizon 4 Goliath will unlock on it's own. So, to access the races and tracks, you have to do a lot of racing. So, get your favorite car and head over to the Holyrood Park Circuit. It's one of the tracks where you can easily earn a lot of experience and gain levels.
Also read | How to change season in Forza Horizon 4?
What is Forza Horizon 4 Goliath race
The Goliath race is one of the longest races in the Forza Horizon series of racing. A class 2 car in a Goliath event will take around 10 minutes to complete the Goliath race. Apart from all the time taking points, the goliath race track is really rewarding. If you want to grind out a decent amount of money, this is the track to do it on.
However, the Goliath is unlocked in the Rivals mode, so if you want to break other players' time, you can check out the Goliath race in the Rivals mode. You can then complete as many laps of it as you can stand and be rewarded rather generously for your efforts.
Also Read | Forza Horizon 4 money glitch revealed!
Check out for more updates on Forza Horizon 4, GameStanza.
Read more: Where is the Great Ridge in Forza Horizon 4?
Read more: Forza Horizon 4 barn find maps – new locations.