It's been 7 years since Rockstar Games has released GTA 5 and fans of this series are getting excited about GTA 6 release date or when does Gta 6 come out? Lets' talk about the speculations.
When does GTA 6 come out? GTA 6 Release date and Leaks.
Since GTA 6 is the Hot Topic amongst all Rockstar Games product, there are a lot of fake news and rumours and leaks about when does GTA 6 come out. Hence, it's hard to say which one is real or fake and After the Success of GTA online Rockstar Games seems to add more effort to the GTA Online. Still, recently there is a rumour making rounds all over the internet about the march 25 reveal but is there any Truth in this reveal, or it's just speculations of GTA fans?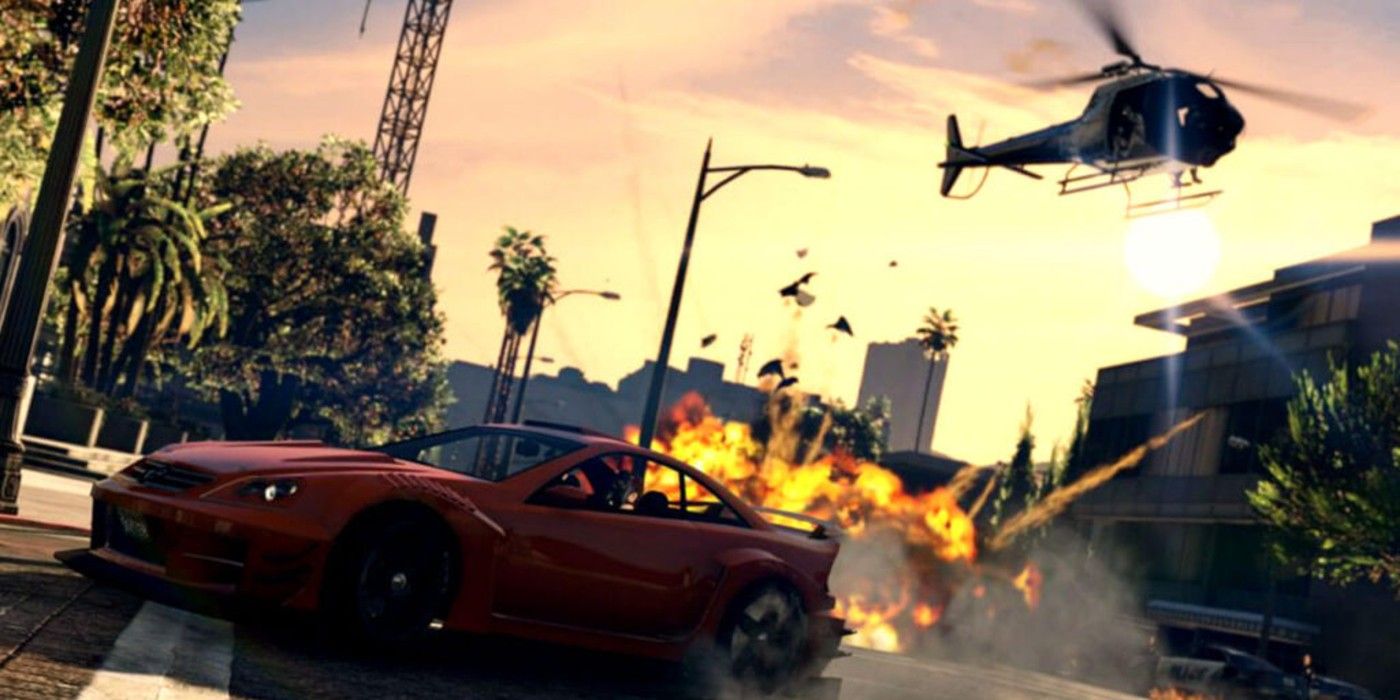 Also Read | GTA online weekly update – every update you need to know about. 
Although Rockstar Games has not announced anything officially about any game after Their latest release Red Dead Redemption 2 on Pc,  and because of the huge ongoing success of GTA Online and the entire GTA franchise Rockstar games want their next release to be better than their other recent products. As we can see, the fans are hyped up for GTA 6, so they don't want to disappoint their fans.
Also Read | GTA online money glitch – earn more money faster!
As there is no Official Release date from Rockstar games, there are lots of Rumour about GTA 6 releasing between late 2021 to early 2022 and as we heard that Dan Houser a writer, co-founder, former vice president of creativity for Rockstar Games, and the mastermind behind the red dead redemption and the Grand theft auto(GTA) series left Rockstar games on 11th March 2020. Which has made a huge impact on the release date of the game, So the fans have to wait longer than they think they have to wait for their next sequel.
What is new in GTA 6?
As we know how popular and useful Rockstar Games' Grand theft auto series and after the success of GTA 5 and GTA online, their Fans are excited about the game. Still, as we all know, Rockstar Games is a bit secretive about their future releases. It's also seven years after GTA 5 and GTA Online; we haven't heard anything officially about any Other game release. Still, we Found Something about the Rumours and leaks, and we will share every information with you.
Also Read | GTA online winter update cayo perico – new update.
GTA 6 Rumours
[GTA VI] Pete Rice ('Vector Hold') reports synthwave artists have been contacted for GTA 6 music clearance.
Unverified Leak, which has been deleted a while ago.
Context: 'Vector Hold is a new retro 80's Synthwave project by Peter Brian Rice from the San Francisco Bay Area. specializing in sound design and production for '80s/90's retro gaming soundtracks, film scoring.'
The synthwave community is very tight, so it doesn't surprise me at all that they're sharing this.
There are many Rumours about GTA 6 location
many believe that will take place in (Vice City), and many believe it's going to be a vast map named (Project America), and knowing more about it, click here.
Many Rumors says GTA 6 may Release on early access or Beta and will be developed by time with New Good updates new stories map extension and stuffs every month like almost every online game does these days.
We believe everyone might have listened to The Weekends – Binding light (Animated); it may be the theme song of GTA 6 because if you pause the video at 0.56 and You will see on the left-hand side, it's written that (GTA 6 Trailer).
There's been a Rumour about Rockstar Games spending / paying 40 million dollars for an unknown title, which can be for GTA 6.
Dan Houser already wrote GTA 6 story before leaving Rockstar games.
Ex co-producer Dan houser also did not want to release the game on Trump's presidency for some unknown reasons.
There are rumours Reddit about a hint by Rockstar on their latest GTA online trailer. They mentioned the  coordinate (38.527,-79.6129) on the video search on google maps and see for yourself.
Our Speculations
According To All The GTA 6 Rumours over the internet, there are many fake, but we posted those which we thought are maybe True,
According to our speculations about GTA 6 Location, we think that it will be taking place on the entire United States America because, after all its a massive project, and I think Rockstar want this game to be unique and enjoyable with a lot of
varieties of places to visit in America. As we know, America is a prominent place, so It's Taking time for Rockstar Employees to visit places and Create the map.
The Generation is Getting ahead of its time; developers are now releasing the game on a beta version. With the updates, according to their players, there is a considerable Chance that Rockstar games won't do that because of The Reputation.
The success they got on Full releases If they Do it, Then it GTA 6 will be fun playing only online.
About The Weekends – Binding light (Animated) Video we don't know what to say about it because it may be real or maybe the Creator of the video add it to tease the Desperate Fans of Rockstar Games OF maybe its an Easter Egg, but we believe that it was added for fun to tease the desperate fans of Rockstar Games.
BREAKING –– REPORT: Grand Theft Auto 6 is Rockstar's next game, but it's still in early development. #GTA6

The plan is "to start out with a moderately sized release." This will then be followed with regular GTA 6 updates over time. (Via Kotaku) pic.twitter.com/MlrFfVIDzF

— GTA 6 News (@GTA6Intel) April 16, 2020
Conclusion
Well, it's pretty obvious that Rockstar is trying to tease their fans, we are still finding the real information about GTA 6 relaese date. According to our sources, we can expect the release by the end of 2021. We might get wrong but who knows what Rockstar has in their mind.
Read more: Destiny 2 Hawkmoon update – New update in Destiny 2
Read more: Tyler the creator is the voice behind NPCs in GTA online.
–