How to Dribble in Rocket League. If you are aware of Rocket League, you know that Rocket League is now free to play on Epic games. Apparently, due to Rocket League's competitive gaming nature, the players have taken a technical approach towards playing the Game for more impact on the opponent. 
One of the technicalities is Dribbling. Every other Rocket League player would know about Dribbling, But do you feel confident about your dribbling? We are here to fix it! Here is how to dribble in rocket league.
About Rocket League
Rocket League is a vehicular soccer game in which you drive a vehicle and play soccer. It sounds like a dream game for someone like the developer who had a dream of this, and he made it! The Game was first released for console gaming; now, it has been released for PC users.
Also Read | How to sell cars in Forza Horizon 4?
How to Dribble in Rocket League
The Dribbling in Rocket League is very useful, majorly when you are in a one versus one matches. This is a compulsory mechanic. Professionals use this mechanic regularly to maneuver the ball around, over, or sometimes even underneath an opponent (or multiple).
Also Read | Rarest cars in Forza Horizon 4 – full list!
Some points to keep in mind while Dribbling
There is no right way to Dribble. Each player has different techniques to improve ball control and keep it out of the opponents' touch.

Always take off-ball cam when dribbling.

Try to get comfortable with the camera. The Camera stiffness, distance, height, are all critical factors to help you get a good feel for your car, and you need to find what works for you. 

Work on your ball control; have full control of the ball's speed and direction, and try to get comfortable without using 100% power to turn or accelerate. 

It's possible to lower your controller's dead zone from 30% to 20% in the game config files, which helps with gentler steering. You can do this in TAGame\config\DefaultInput.ini and setting "GamepadDeadzone=0.2"

Keep an eye on the circle indicator under the ball, and you will notice how the ball reacts to the car. 
Also Read | How to get Backstage Passes in Forza Horizon 4?
How to Pop the ball in a correct direction
Experiment and practice on the ball; try to notice what "POPS" the ball up and what doesn't. Hitting the ball while it's rising, it's all about the timing, will pop it with the slightest touch. But if the timing goes wrong, that is, if you hit the ball while falling, it makes it stick to the floor. Both can be useful depending on the situation!
How to get effective Dribbling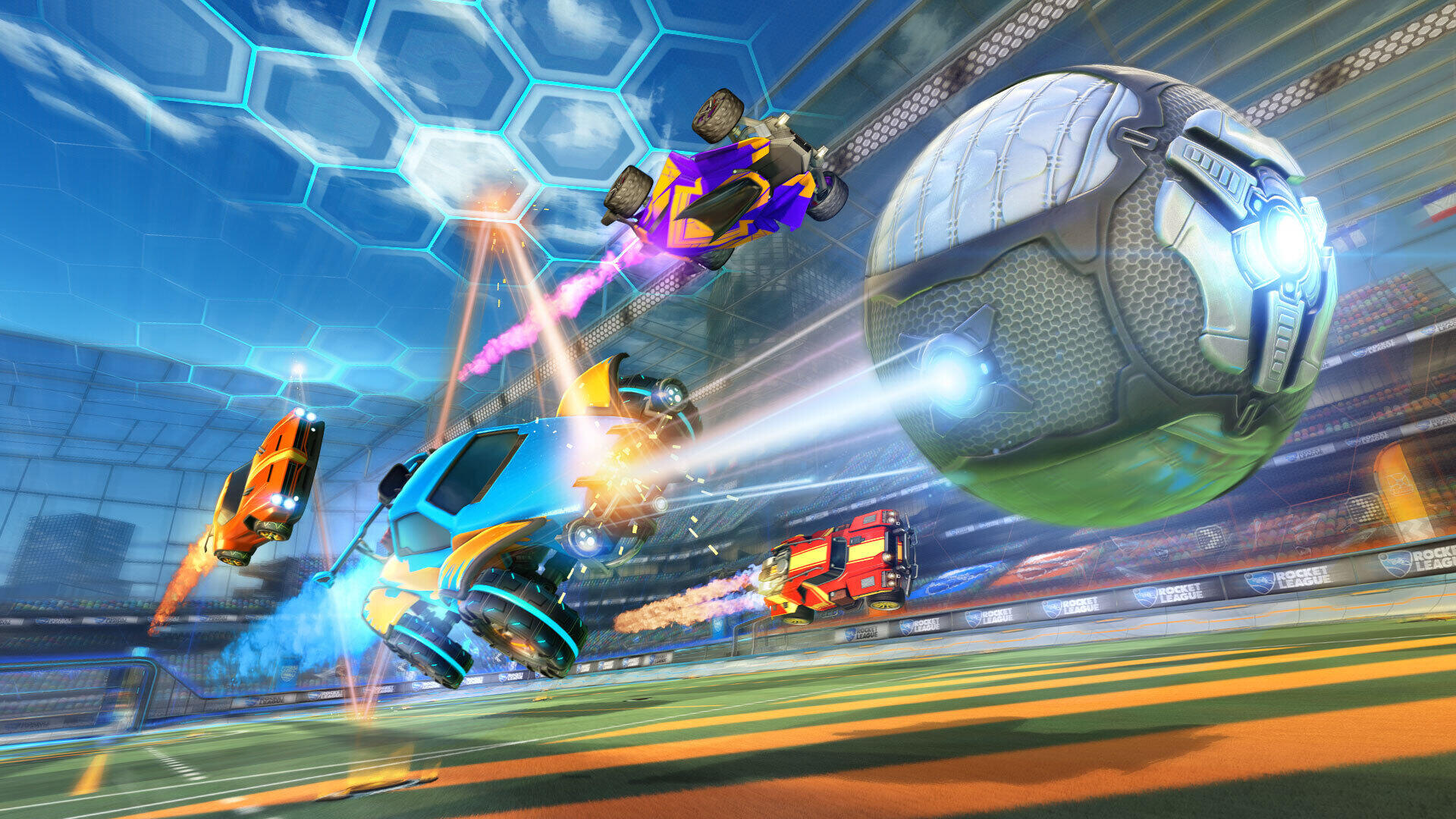 The ball might get bouncy while dribbling; for that, what you can do is turn your car away from the ball or drift your tail end while making a touch to slow the landing. Doing this can stop the ball from being "Bouncy." If the ball touches anywhere near the nose of your car, it will start to gain a lot of speed. The drift button can get tricky if not used correctly, so keep that in mind.
Also Read | Forza Horizon 4 barn map finds – All locations covered.
What cars to use for Dribbling?
Typically, the 'feel' you get depends on the car's height and width. Less the width, the better since you can adjust left/right quicker than a comprehensive car. 
Majorly, height is a thing of comfortness, which can change dribbling mechanics, but it all depends on your comfort. 
Higher height cars quickly turn the ball at a sharper angle. 

Shorter cars can quickly get under the ball, making it to face the ball's lower force. It is helpful while dribbling – lower the bouncy dribble, easy transition mode.
If you prefer Short cars
For short cars, I would recommend, Hotshot and backfire.
Hotshot is a short car, which makes it easier to dribble without the bouncy dribble. It has an excellent turning and long length, making the vehicle have mighty fling towards the ball. You can get a nice front-flip if you are carrying the ball on your back.
Backfire is a shrunken version of Octane. It has a narrow and medium-height design, not as much as the other taller cars. The shape makes it an excellent all-around dribbler.
Read more: Where is the Great ridge in Forza Horizon 4?
Read more: Operation Broken Fang – New update in CSGO!