Twitch Rivals Among Us. Among us led the world into a complete rivalry with its game style. Well, you never know who might be the Imposter! It's always better to be aware rather than dies like a chicken leg piece. 
Twitch Rivals made a streamer showdown – it's like a competitive tournament for streamers. Streamers from different regions and backgrounds can participate in this showdown and win many exciting prizes along with them. 
Twitch rivals
It is a streamer showdown for various games, like, Among us, CSGO, COD: War Zone and, Dorito bowls. With the vast amount of fan following and viewers, Twitch has organized a showdown for streamers to participate and show their skills. As it will benefit the streamers more as they will get more watching- Twitch has a surprise for its viewers too!
Also Read | How to get free skins in Fortnite?
Twitch Rivals Among Us
Twitch has bought a scheme for it's viewers, while watching Among us Twitch rivals you can get a free Glitch pet until December 18, 2020. This will be the first pet which is given for free to it's viewers. while the growing fame of Among us it is evident that Innersloth and Twitch will bring a collaboration for it's fans as a gift of return. Well, here it is. Free pet for Among us fans.
what does every crewmate need?

YOUR very own Glitch Pet!

watch and claim yours with Twitch Drops during @AmongUsGame x Twitch Rivals shows, starting today Dec 4 through Dec 18

here's how to get the Pet 👇👇👇 pic.twitter.com/WrBuRyN0Cj

— Twitch Rivals (@TwitchRivals) December 4, 2020
What is Among us Pet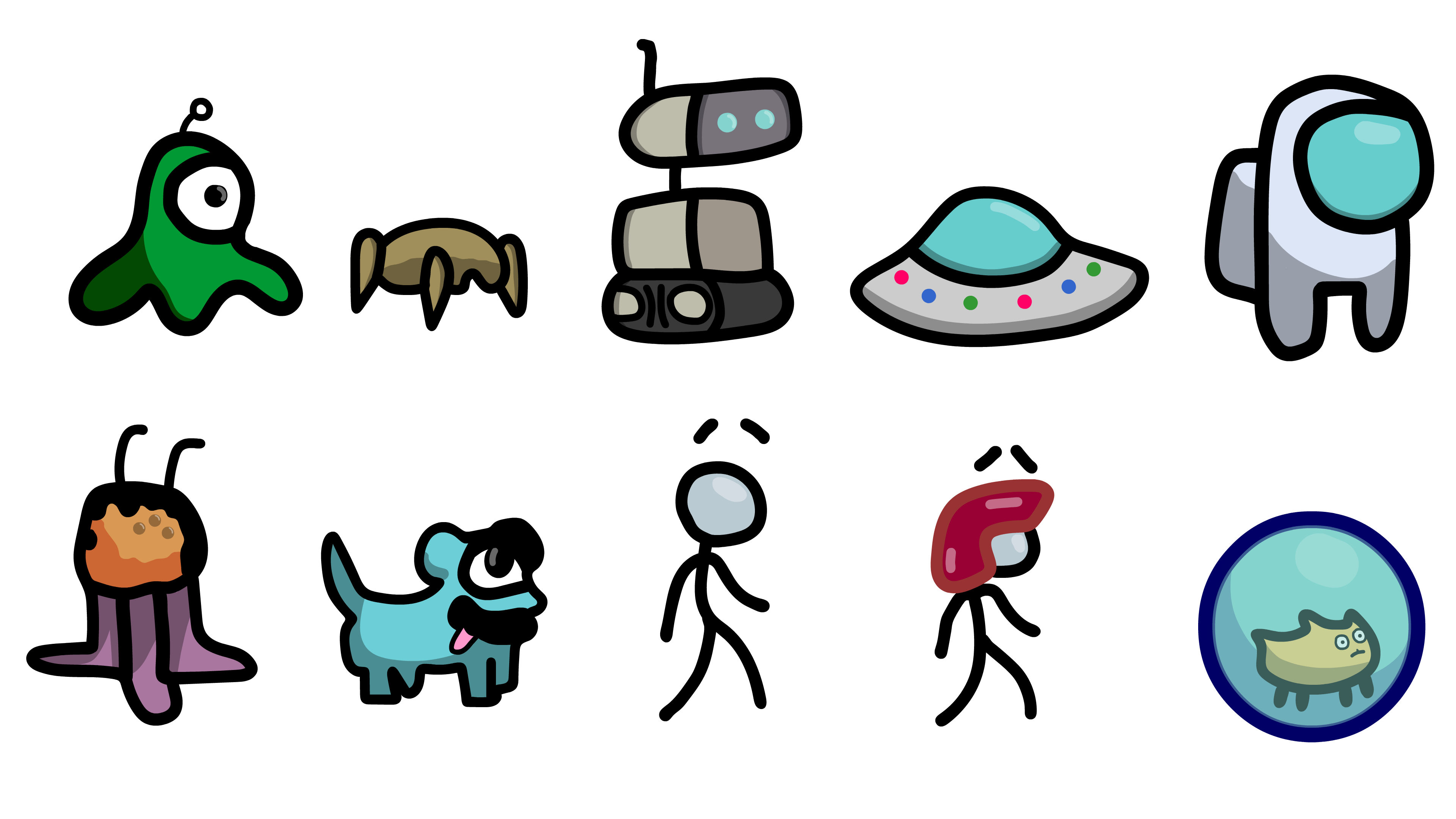 Among us, Pet is a doll or a mannequin kind of a thing that doesn't hamper the gameplay, but it adds glamour to the player owning it. These little pets follow the player around the map, keeping them company to complete the task or kill other players. If the pet owner gets killed or kicked, the Pet will remain at the same location, either crying or moping around that area. Well, sadly, the Pet won't follow the player after he/she dies.
Also Read | Is Among us bad for kids? Know what all you need to do about Among us.
How to get Free pet Twitch Rivals Among Us
First, you need to link your account to Twitch via your main Among us account.
Open Among us on your Computer.

Open settings menu, and open the "Data" tab

Click on the Twitch icon there, at the bottom of the right corner.

Twitch's main website will open on your default browser.

When redirected, players need to press the authorize button to allow them access to Among Us and Twitch.
To account link:
➡️Open Among Us. Click the Cog.

➡️Click "Data"

➡️Click on the Twitch Glitch. You'll be redirected to Twitch.

➡️Once logged into Twitch, click "Authorize" for Among Us Drops.

➡️Allow Twitch to open Among Us.

then it's all about them Glitch Pets! pic.twitter.com/FT5ZVAOjEE

— Twitch Rivals (@TwitchRivals) December 4, 2020
After connecting your twitch account with the game, you need to watch 30 minutes of Twitch Rivals Showdown video. After watching the Twitch Rivals Showdown video, you need to click on the "Claim" button in the chat, or you can also click on Drop Inventory after successfully watching the video for 30 minutes.
➡️ Watch Twitch Rivals @AmongUsGame Showdown shows from Dec 4 through Dec 18.

➡️ Click the "Claim" button in the Chat panel or in the Drops Inventory (https://t.co/RL3hM5h6x8) once you've watched for enough time (30 min).

then, link your Among Us & Twitch accounts 👇👇👇

— Twitch Rivals (@TwitchRivals) December 4, 2020
Congratulations, you have successfully claimed your free Twitch Rivals among us free pet skin in your among us game. All it took was 30 minutes of a showdown video, and you got yourself a free twitch glitch among us, pet. But, keep in mind that the Twitch Rivals show started on 4 December 2020 and will end on 18 December 2020, so make sure you claim your free pet within this time.
So, there you have it. This is all you need to know before you get your cool-looking Twitch Glitch Among Us pet skin.
Read more: Fortnite Galactus Event – New season in the go!
Read more: Who is Shrouds current Girlfriend?