Nintendo Switch Fortnite wildcat bundle includes various decorated Nintendo Switch Hardware; Pre-installed Fortnite game, and many different games.
It was previously only available in Europe.
About Nintendo Switch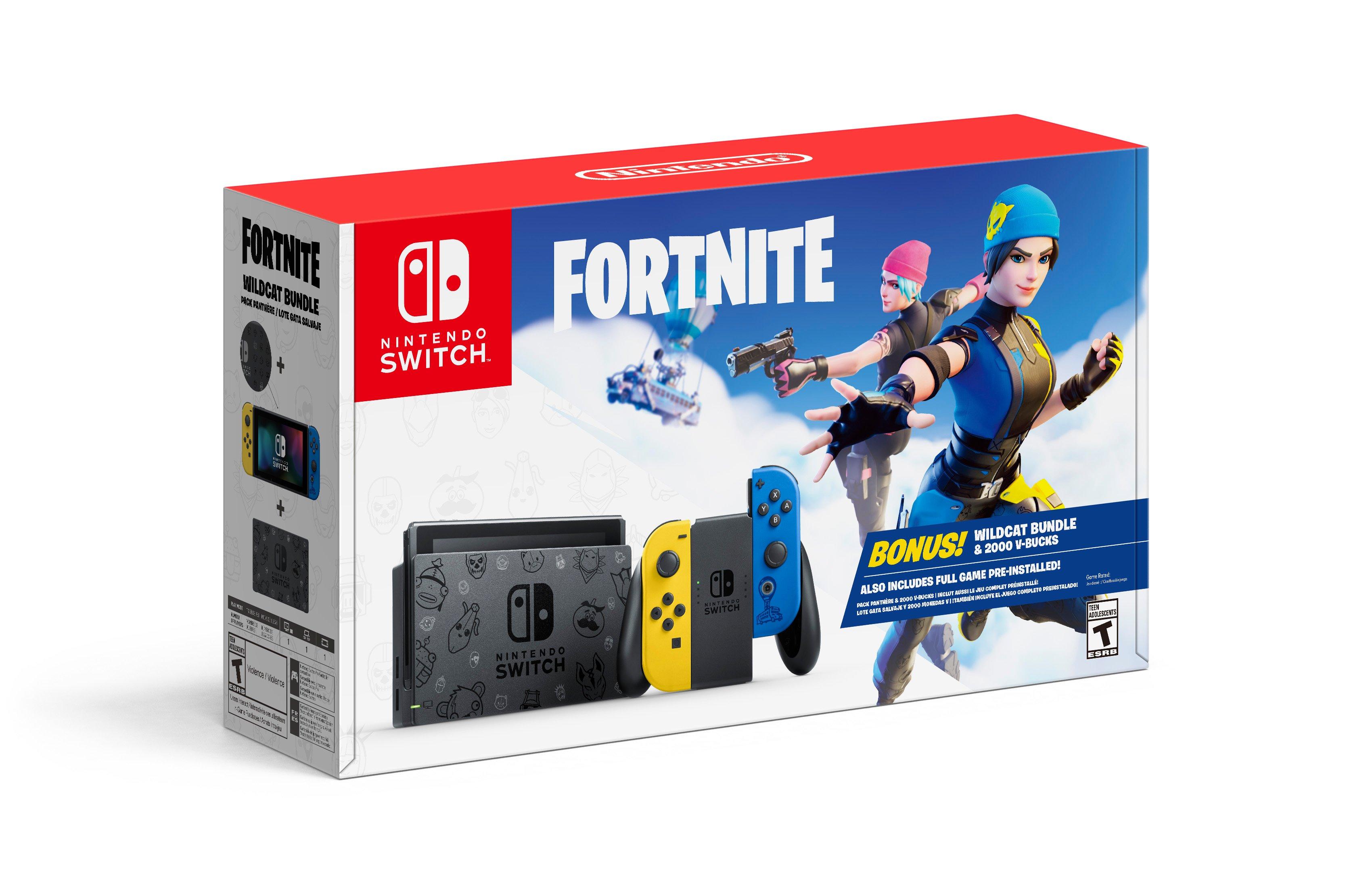 Nintendo Co., Ltd, is manufactured from Kyoto, Japan. Every other hardware and software updates are applied for it's Nintendo Switch system and Nintendo 3DS family of portable systems. 
Nintendo had sold more than 5 billion video games and more than 779 million hardware since 1983 when it was launched. Including, Nintendo Switch, Nintendo 3DS family of systems, Game Boy, Game Boy Advance, Nintendo DS, Super NES, Nintendo 64, and many more.
Nintendo has also created a well-known game like Mario, donkey kong, Metroid, Zelda, and Pokemon. The whole owned subsidiary. Nintendo of Ameria Inc. is based in Redmond, Wash., Where the American headquarters of Nintendo is based. For more information about Nintendo, please visit the company's website at https://www.nintendo.com/.
Also Read| Games Similar to fortnite, New battle royale games top check!
Nintendo Switch Wildcat bundle
In October, Nintendo released an impressive Fortnite-themed Nintendo Switch called the Fortnite Wildcat Bundle, but it was only available in Europe. So, you had to import it from there, a complete hassle process! 
As a Cyber Monday surprise, Nintendo has launched the new Fortnite console in the US too.
You can purchase from these retailers for $299: 
The last time we check, it was in stock! So, hurry up and get yours ASAP.
But according to Nintendo's official website, the Nintendo Switch Fortnite Wildcat is available until the supplies last, and like other consoles, we expect it to sell out faster. If you want to gift your loved ones who is a Fortnite fan, this would be a perfect gift for him/her.
Also Read| Fortnite Crew, A new monthly subscription pack for free?
Perks of Nintendo Switch Wildcat bundle
Nintendo Switch Fortnite Wildcat Bundle gets a US release for Cyber Monday https://t.co/jzlaIhMAvF pic.twitter.com/qThlVV4MeS

— Nintendo Everything (@NinEverything) November 30, 2020
In addition to the new Fortnite Wildcat Bundle, It comes with Fortnite goodies. You'll get three outfits and a trio of Back Blings as well as 2,000 V-Bucks to spend in the in-game store. Fortnite is also pre-installed on the console, though it's free-to-play anyway.
.
Read more: How to get Fortnite Free skins? 
Read more: Fortnite new map changes, sneak peek to new season!