Our CSGO surfing guide explains beginner and advanced tips on how to play surf on CSGO, as well as details of how to surf in general. 
About CSGO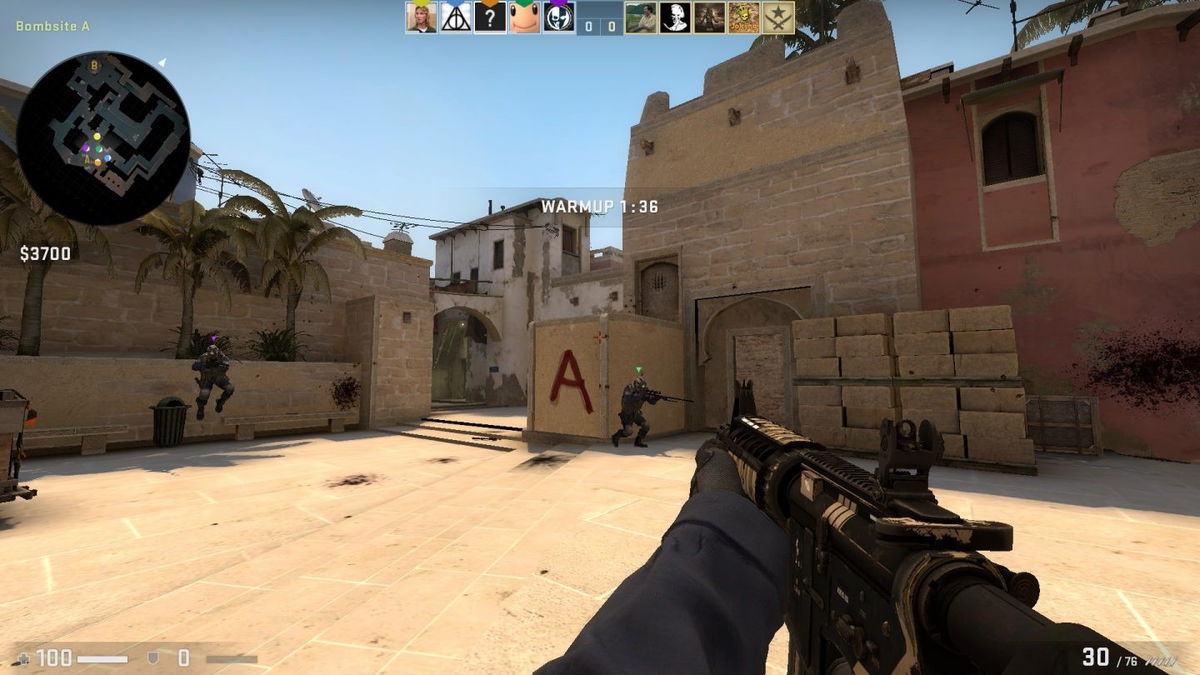 Counter-Strike: Global Offensive is all about attacking the Bombsite or defending the site; it all depends on which side you are; Counter-terrorist of Terrorist. But This game is not about limitations; there are alot of possibilities in this game which are still to be discovered. From now on, you are free to consider this game as a parkour and surfing adventure. Your hero moves with amazing speed, and you need to avoid obstacles, to reach as far as possible.
What is Surfing? Surf is a popular game mode in CSGO. Aside from the shooting mode, it is perhaps one of the most played parts of the game. However, you require a bit of skill and accurate maneuvering for surfing. In CSGO surf mode, you'll be gliding along with different obstacles where there will be slopes for surfing around. The slops will help you increase your movement's speed; with a perfect landing, you can attain a much higher rate, which could get harder to handle after a course of time. 
Also Read | Valorant Tips and Tricks! Full guide for Beginners.
How to play surf on CSGO?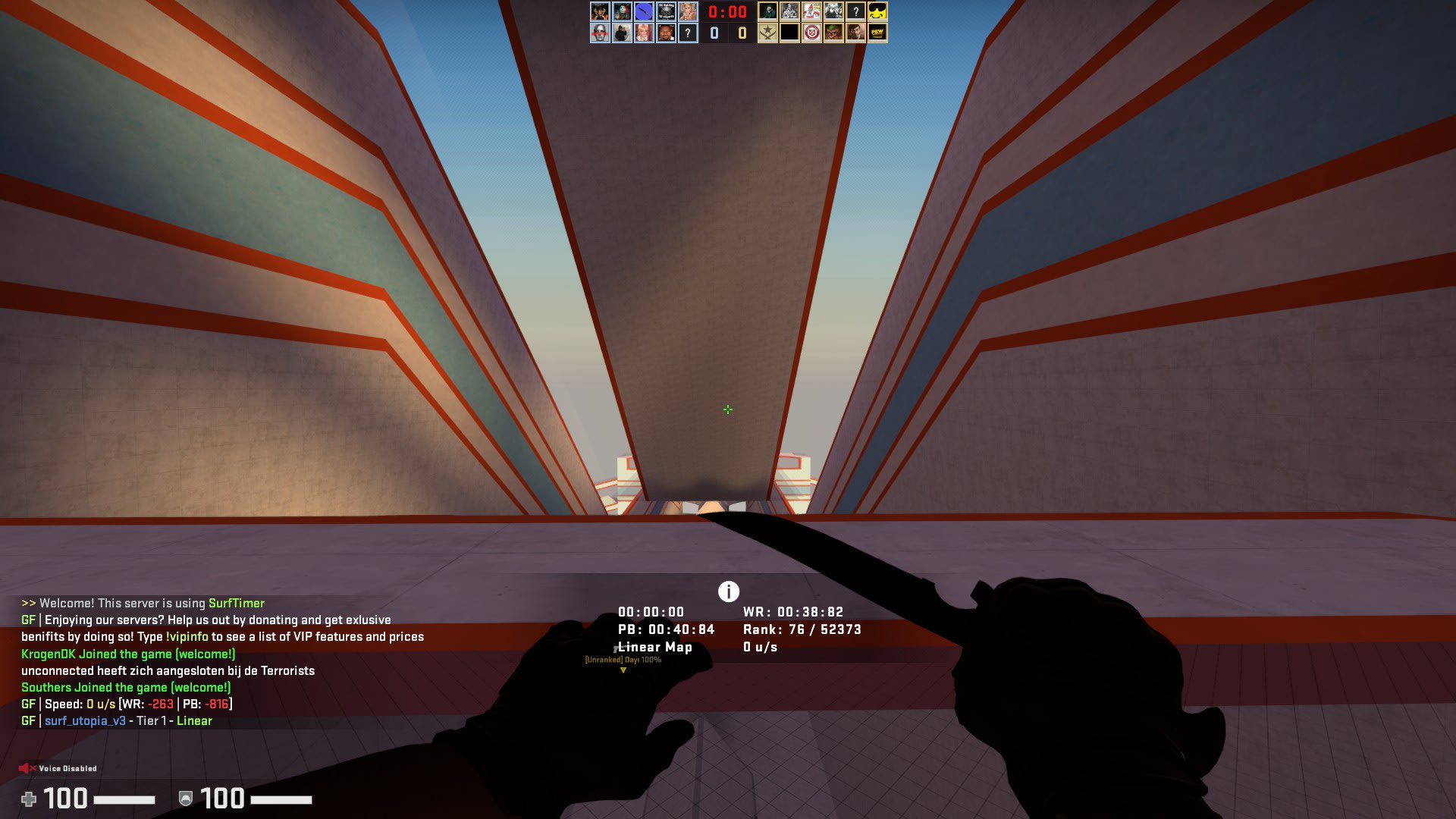 There are alot of online servers for surfing where you will be able to surf while having some cool skins for knives, guns, and gloves. 
Some of the online servers are: 
74.91.113.236:27015

74.91.120.57:27015

92.119.148.18:27015

162.248.88.153:27015

192.99.41.233:25155

95.216.73.241:27024

95.216.73.241:27030

78.58.167.158:27027

217.11.249.78:27242

82.208.17.105:27597

54.37.111.216:27015

149.202.87.83:25115

46.174.55.93:27015

109.237.109.251:33015

80.93.187.40:27047

85.12.197.104:27015

139.99.144.31:27026

45.121.211.53:27050

202.130.34.223:27125
Some of them might be of high ping so that you can switch to a region-specific server according to your ISP.
Also Read | Top 10 CSGO players in the world
How to play on CSGO surf maps?
Apart from online servers, you can surf on offline maps too. We have listed the top 5 offline workshop maps for surfing:
download link
Where to download Surfing workshop maps in CSGO?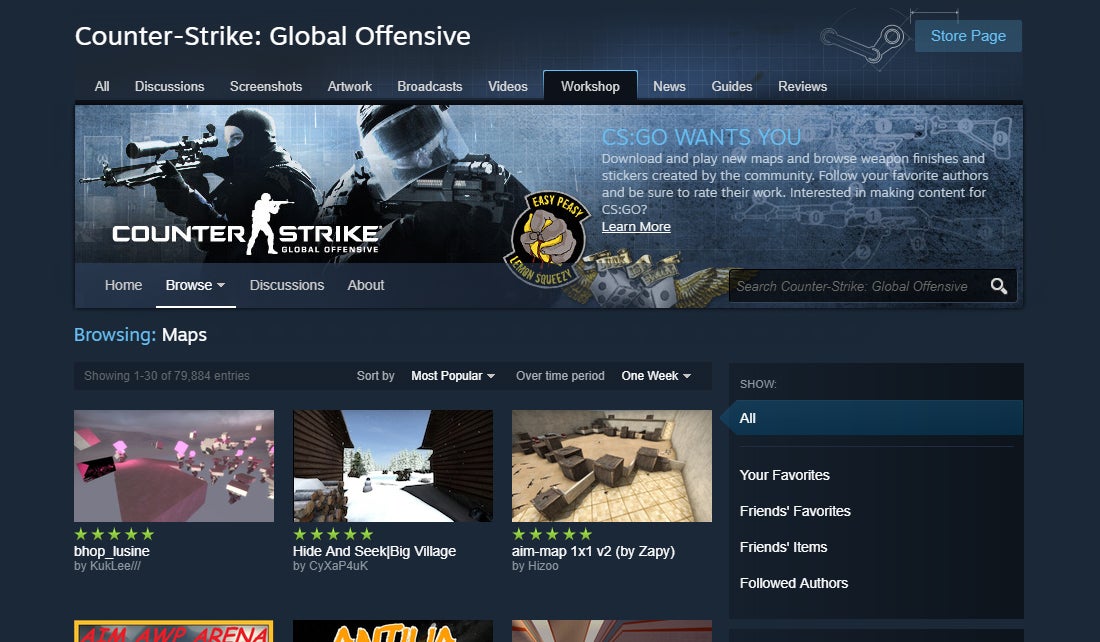 You just have to visit the workshop maps in CSGO and download the above mentioned CSGO surf maps to play on. It's easy a and super fast. And yes you wont be able to have different knives and gloves in offline workshop maps, so i would highly recommend you to play Surf on online servers!
How to surf in CSGO?
Surfing in CSGO is simple- overcome obstacles, jump over gaps, try for a soft landing, and that's it!
There will be a ramp for attaining a particular speed so that you could move onto the next obstacle. When the character jumps onto the ramp, it starts sliding. To continue the movement, you have to move in the desired way.
Jump on the ramp.

Press A or D(Left or Right) to remain on the surface. The tip here to – 

move left (A) if you are on the right side of the ramp

 and 

right (D) if you are on the left side

. 

Always point the crosshair in the direction of your surfing ramp. It helps in directing the character.

Speed-up by moving slightly to the ramp's top and then moving downwards. Use the mouse for this.

Sometimes you need to use both mouse and keyboard for movement. Both mouse movement and A-D movement. Both should be synchronized, So point the mouse cursor left while pressing A and move it to the right while pressing D.

Reminder:

 There is no use of W and S; this will affect your surfing speed.
The art of surfing takes a while to nurture, but this gets handy while in-game; with deadly movement, you can Bunny hop and reach a particular spot faster than usual. Pretty help full for AWPers! 
Read more: How to play fortnite in split screen mode.
Read more: How to get fortnite free skins?