The company revealed that Pokemon 25th anniversary celebration would kick off next year. With the new upcoming series by The Pokemon company, they have announced a new logo for The Pokemon company and a tease for the "Very special upcoming celebration."
About Pokemon Series
Pokemon Series was first Developed for Game Boy, and the game was titled Pokemon Red and Green and was later released in Japan on February 27, 1996. This game was developed by Game Freak and published by Nintendo and The Pokemon Company.
The Orignal Pokemon anime series inspired the pokemon Video game series with some different features and many varieties of pokemon. The creators also changed some of the in-game characters like the lead character's gender and professor of the pokemon, but they also managed to link them to the original pokemon Animes series.
Pokemon 25th anniversary, Special news Announcement
The Special news was announced during The Macy's Thanksgiving Day Parade in Manhattan, US. "A troupe of Pikachu danced to the original theme song of Pokémon in Herald Square, and ended with Pokémon Trainers unfurling a massive banner unveiling the official logo for Pokémon's 25th anniversary.", By the Official Press.
The electrifying performance ended with Pokémon Trainers unfurling a massive banner revealing the official logo for the celebration. This year also marked the 20th consecutive year in which a giant Pikachu balloon floated among Manhattan skyscrapers and delighted fans during the Parade. The Pokémon Company International invites fans around the world to stay tuned for more information about the very special upcoming celebration of Pokémon's 25th anniversary in 2021.
Also Read: Government involvement in PUBG mobile unban ?
Official Twitter announcement
Need one more thing to be thankful for today, Trainers?

Our Pokémon 25th Anniversary celebration kicks off in 2021!

Stay tuned for more details 😉 #Pokemon25 pic.twitter.com/Vx4YstcFYj

— Pokémon (@Pokemon) November 26, 2020
Rumors about  Pokemon 25th anniversary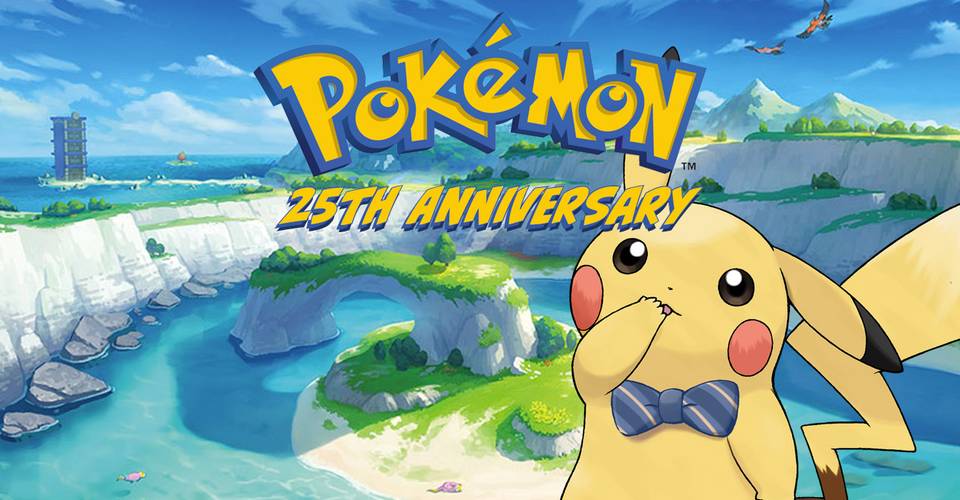 According to a Rumor, a Remake of Pokémon Diamond and Pearl is going to be released next year. On the other hand, there is a confirmed news about releasing a new Pokémon Snap title. This year there were two Expansions Released for Pokémon Sword and Shield: Pokémon Sword Expansion Pass and Pokémon Shield Expansion Pass.
For Pokémon fans, the online-multiplayer inspired game TemTem is hitting PlayStation systems next month. Entering in an early access format, players will taste the game that PC players received at the beginning of the year.
Read more: PUBG mobile is not coming back to india.
Read more: FIFA funny club name which will rage quit your opponents.