This is all you need to know about Fortnite split screen feature
Although Online and multiplayer gaming has made massive progress over the last decade, multiplayer gaming was not as easy as they sound today. Split screen gaming was introduced during early 20's and in succession many other games also added the Split screen feature, such as, Fortnite. 
Splitscreen gaming decreased significantly as time passed, and the tech developed faster and went cheaper. Everyone has their Gaming consoles, a PC, or a Smartphone. Yet, no other gaming experience can be compared to split-screen gaming sitting next to your friends and dominating others.
As we all know, Fortnite is one of the most competitive battle royale game in the gaming community, and it gets more exhilarating when you play it side by side on a split-screen with your friend. Fortnite is split-screen compatible, and all you need is only
A spare controller to get the show on the road with your partner. There are a couple of steps you need to follow, and it won't take longer than 10 minutes to set up for the first time.
After completing all the following steps, you should be able to hop onto a match with your friend enabling split-screen instantly, meaning this is an excellent way to spend time with your friend when they drop by your house.
Here is all you need to know about How to play Fortnite on a Split screen!
How to play Fortnite on a split-screen on PlayStation?
 As we mentioned above, you will only need a spare controller and a secondary PS network account saved on your system to launch the split-screen mode on Fortnite.
Launch the game with your primary PS Network account and create a duo or a squad lobby since these are the only two game modes you will be able to play on split-screen.

Once the lobby is set, enable the secondary controller and select or create an extra PS Network account(if you don't want to link your account ) when your system asks you, "who is using this controller ?".

After you have selected your user-id, a small menu item should appear on the bottom of your screen's right corner. This option should prompt you to press and hold the "X" button to log in as player 2 (secondary player?/ user). Doing this will Restart Fortnite, and the game will ask you to link the account if you have not already linked your account.

As the second player should have their Fortnite account, they will need to enter the verification code the appears on your screen by navigating to the Epic Game's Activation page and logging into their account. We recommend you complete the process using your phone or tablet. It is a bit difficult to navigate around on PlayStation's browser.
If the other player does not have a Fortnite account or does not want to link their account, you will need to create a new Epic games account to link with your Console.
Creating a new account!
Head over to the sign-up page of Fortnite and create a new account, either using your email or your secondary PS Network account. Creating a new Fortnite account for your second PS Network account can be more beneficial for the long term since it won't let you go through the linking process. Everyone will be able to log in with your guest account instantly.
As a secondary player/player two, you can become the party leader and take control by holding down the "X" button in the lobby. Both players can ready up by pressing the "△" button on their controller to start the game.
The game will automatically load into the split-screen mode. Both screens will be marked with the player's avatar to indicate which side of the screen you will need to focus on.
How to enable Split Screen in Fortnite
1) On Xbox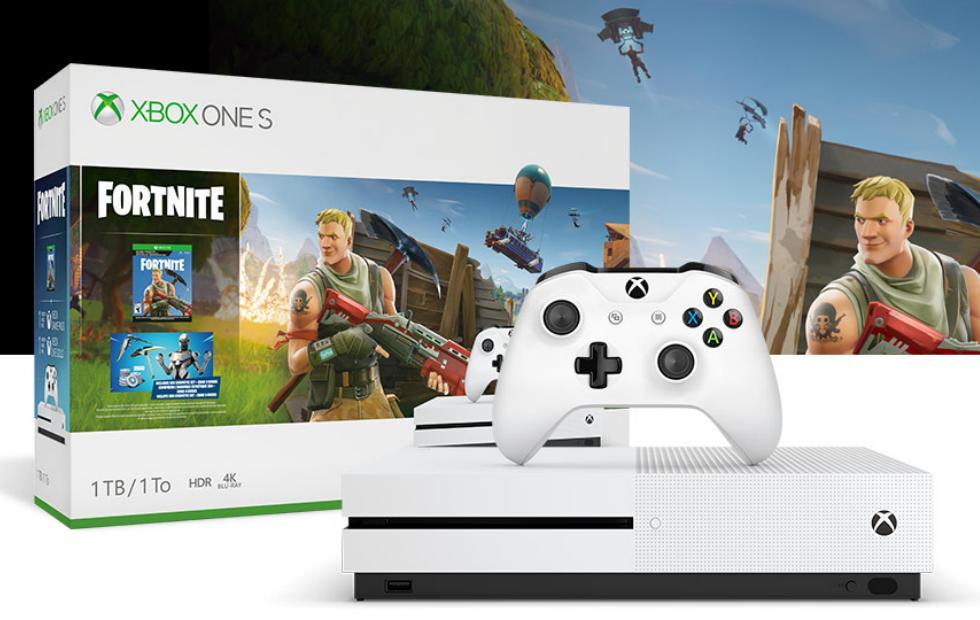 Setting up a split-screen on an Xbox in Fortnite is almost similar to the procedure of the playstation.
You will need to log on to Fortnite with your main account and set up a duo or a squad lobby. Once the lobby is all set to go, take out your secondary Xbox controller and press and hold the Xbox button till the side menu appears.

Now sign in with a different Xbox account through the "Switch profile" option else create one before logging in. when you are done with the logging process, a new menu item should appear on your bottom right screen. To log in as a secondary player in Fortnite, press and hold the "A" button on your Xbox controller, but before this game may ask you to link a Fornite account.

Suppose you already own a Fortnite account that you play on your desktop/PC or any other gaming platform. In that case, you can link it with your Xbox account by entering the verification code that will appear on your screen on Epic's activation page. We recommend you to create a Separate Epic account for your guest to play on split-screen mode to prevent linking account simultaneously.
Once both of the accounts are in the same lobby, you will need to ready up from both controllers to start a game. Before that, you will need to take over as the second player to complete the ready up process.
2) Nintendo switch?
 We are sorry to inform you guys that the split-screen feature is only available on Xbox and Playstation for the moment. It's not available on the switch because it is not that powerful enough like Xbox, PS, and PC to run two instances of Fortnite side by side.
Although most of the Gaming PC's are powerful enough to run more than two instances, Epic has not found a way to identify two different users as it does on consoles. As on consoles, the two different accounts are easily defined by tag player one and player two.
Thanks to the Crossplay Feature, you still can use other devices to squad up with your friend and enjoy the thrill of the most competitive battle royale of the genre.
Disadvantages of playing Fortnite on Split screen.
 If you are a competitive gamer, you must know that the split-screen feature drastically decreases your Field of view per player. It makes it difficult to spot the enemy/opposing team, making building and fighting more challenging for an individual. As low Field of View won't be an issue on split-screen mode, you will be communicating with your teammate or partner. However, callouts will help you both spot the opposing team/enemies that you guys wouldn't be able to detect without each other's help.
Since your Console will be booting to instances of Fortnite, the FPS(Frames per second) will be drastically dropping by 50% than the usual FPS you get while playing solo, which will vary between 30 to 40 FPS.
Read more: Destiny 2 competitve ranks: How to rank up faster ?