Here's what you need to know about Destiny 2 competitive ranks and how to rank up faster!
Every Destiny 2 geek wants to level up his Destiny 2 competitive ranks, here are some tips and tricks for it! But first, let's talk about the game.
Destiny 2 is a free to play online multiplayer first-person shooter video game developed by Bungie. It was released for PlayStation 4 and Xbox One earlier on 6 September 2017, followed by a PC version release on October 24, 2017.
The game is set in a Sci-Fi environment where Players try to protect the earth from intruders. It has two different modes: PvE( Player versus Environment) and PVP(Player versus Player).
In PvE, it features three-player "strikes" and six-player raids. Players assume the role of a Guardian, protectors of Earth's last safe city as they wield a power called Light to protect the Last City from different alien races, and combat the looming threat of the Darkness.
In PvP, the combat exists in what is called the Crucible with Lord Shaxx returning as its NPC(Non-player character). The original Destiny's Crucible featured six-versus-six and three-versus-three game modes, as well as a limited time two-versus-two mode. With different maps to play on the game becomes more interesting.
Ranks in Destiny 2
Destiny 2 competitive ranks are something that every player wants to level up faster. Every player earns Valor rank points for both wins and losses, but wins provide more points. Players who win multiple matches will also have a streak bonus, which provides them even more points for each win. The streak bonus ends after 5 win streaks and gets reset.
Both Valor and Glory are earned through different ways of playing.
The Valor Rank is increased by completing Competitive, Quickplay, and weekly  Crucible playlists. Winning means more Valor, but all completions will acquire it.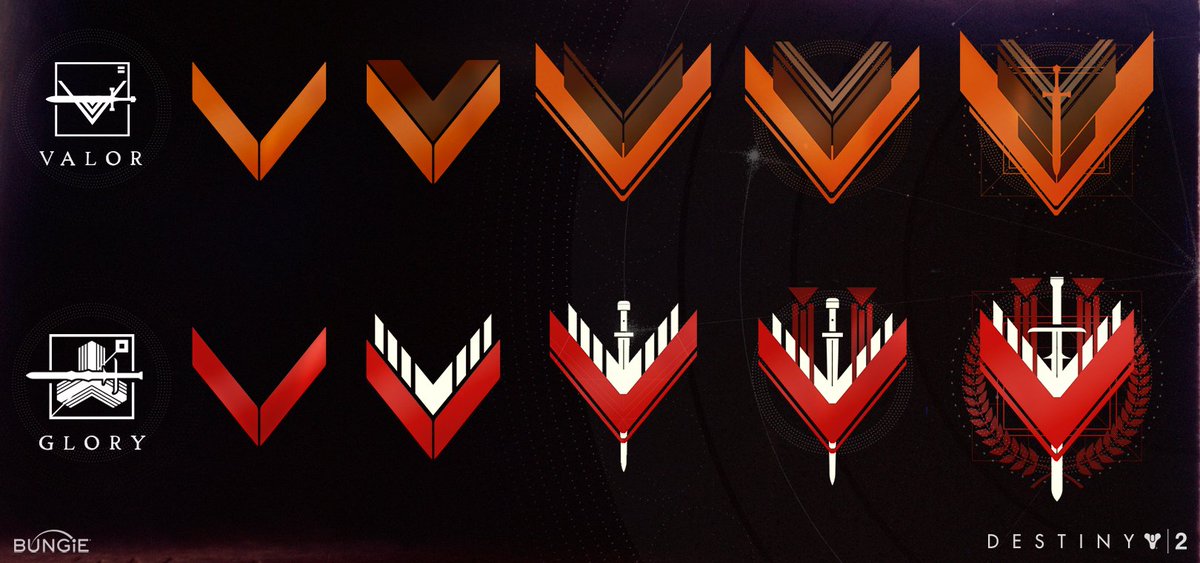 On the other hand, Glory Ranks are earned in the Competitive Crucible playlist only, and while wins will increase your Glory rank, a loss will actually reduce your rank.
There are a total of 6 Glory ranks in Destiny 2, and the first 5 ranks also have sub-ranks:
Guardian – Sub-ranks: Guardian I, Guardian II, Guardian III
Brave – Sub-ranks: Brave I, Brave II, Brave III
Heroic – Sub-ranks: Heroic I, Heroic II, Heroic III
Fabled – Sub-ranks: Fabled I, Fabled II, Fabled III
Mythic – Sub-ranks: Mythic I, Mythic II, Mythic III
Legend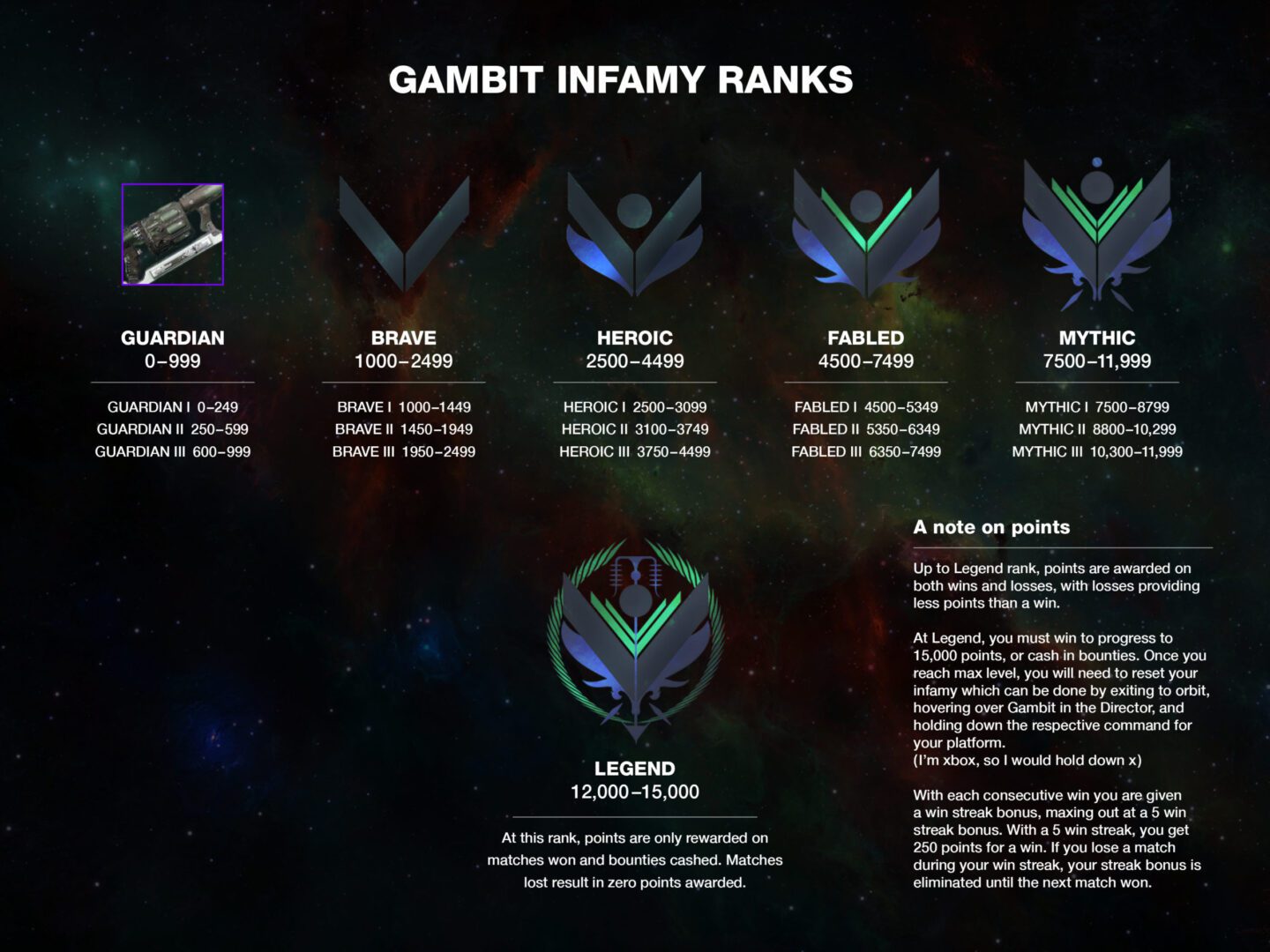 How to rank up Destiny 2 competitive ranks faster?
 Level 750 to 900: Equip all drops to increase overall Power Level.
 Level 900 to 950: Complete activities that reward you with Tier 1,2, and 3 Powerful Engrams.
 Level 950 to 960: Complete Destiny 2's hardest activities for Pinnacle Gear drops.
1) Rumble game mode
Rumble is Destiny's "free-for-all" mode, and Valor points are divided equally to the top three players in each match. That means even if you aren't winning, you can still get yourself plenty of points.
Rumble matches are usually shorter, too, which means you can get more points for less time invested.
2) Get those win streaks in
Wining consecutively will boost the points you're awarded, even in non-competitive matches.
Thankfully, if you switch to competitive, your streak will come with you – helping you maximize your time there.
3) Get your squad out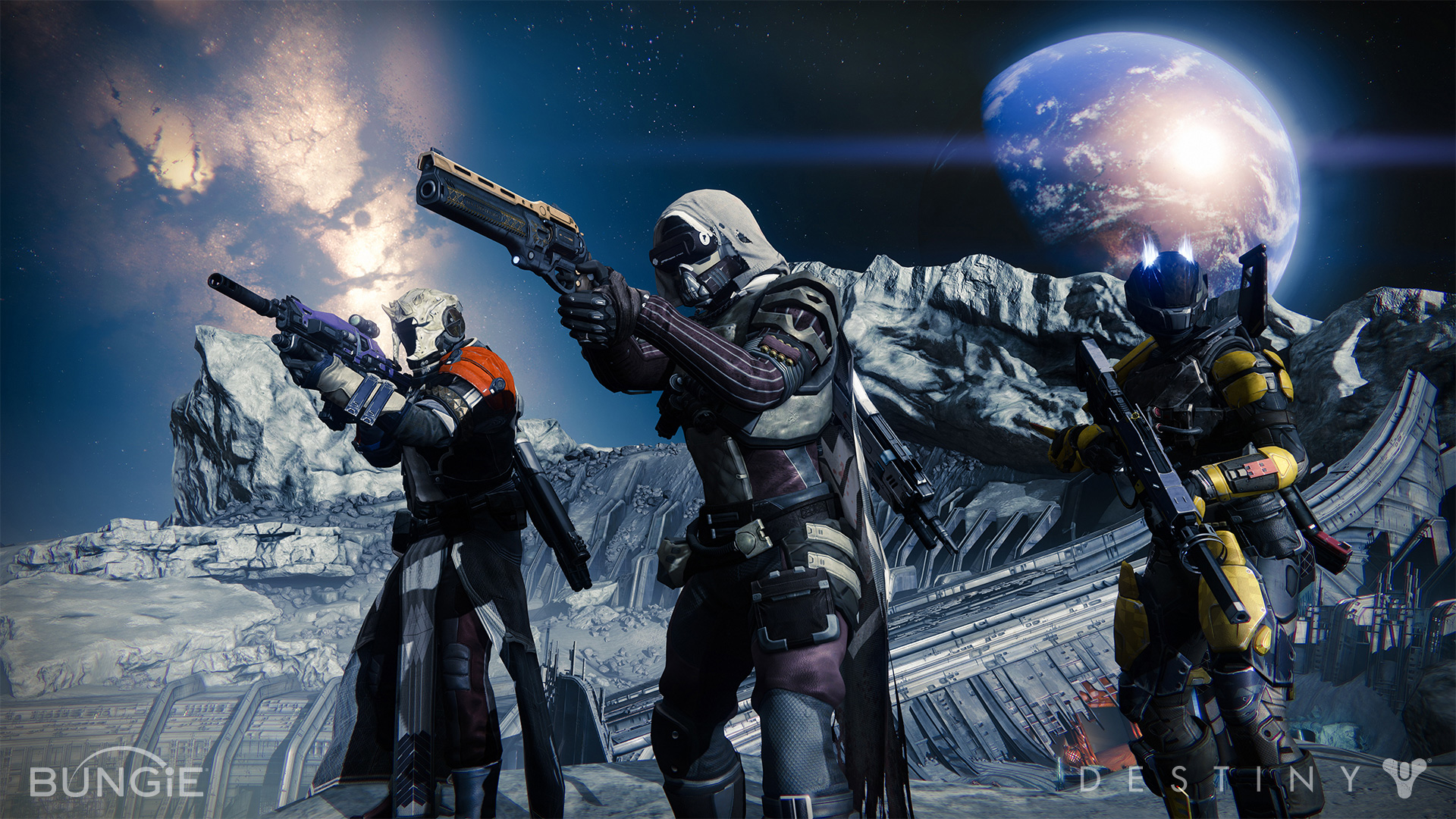 Co-ordinating with friends, in any mode of the game will give you success. Being able to assign players' roles and work as one unit will allow you to get the wins.
4) Never lose hope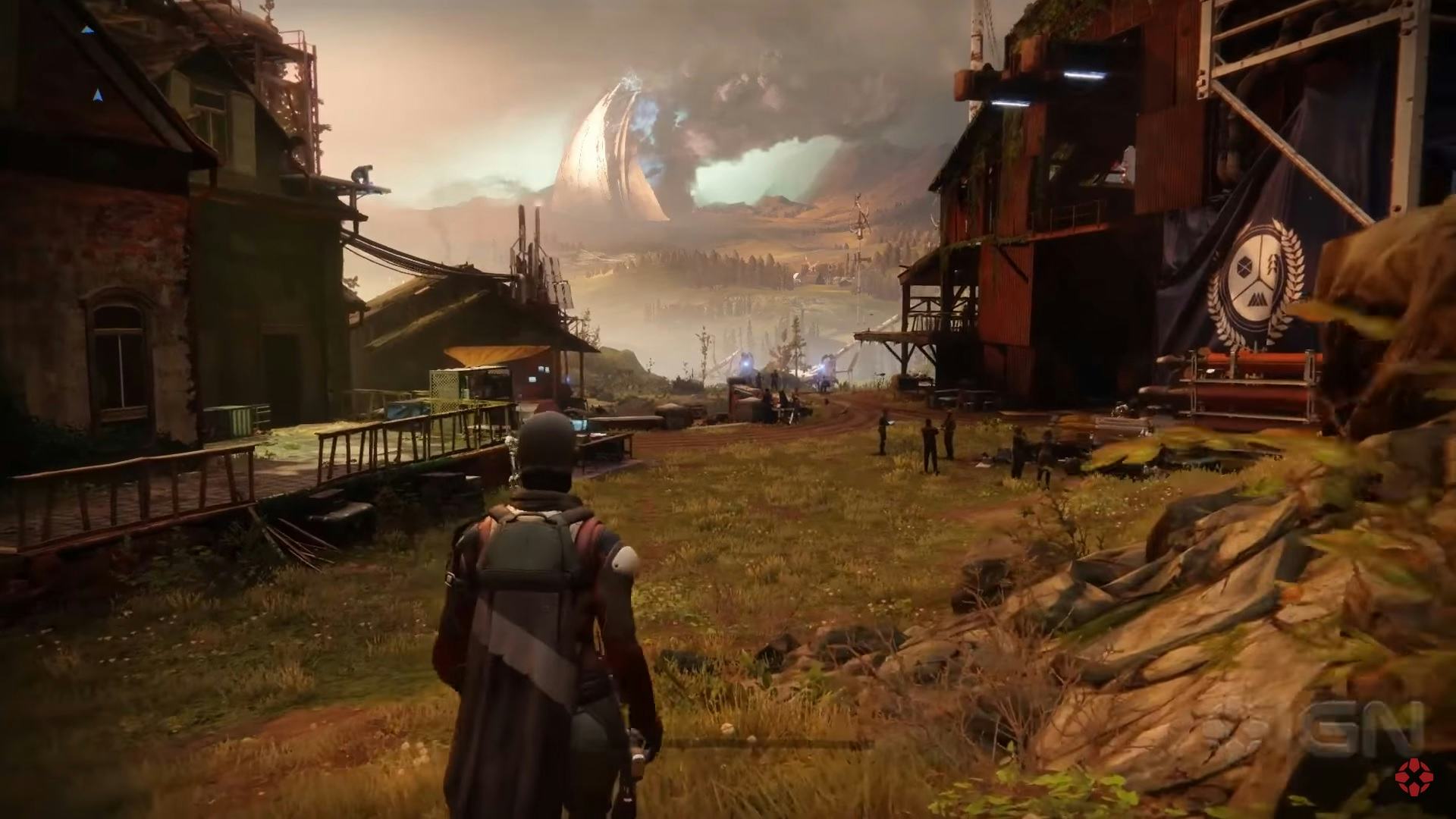 Completing a match will provide you enough valor points to rank up rather than leaving a match due to toxicity.
While you'll lose points for rank up, you will give a free boost to your opponent too! So never quit a match.